Not Comfortable Climbing a Ladder?
FlexxPoint is easy to install, but if you're not comfortable climbing a ladder, we don't blame you! After all, every there are more than 135,000 ladder fall accidents in the United States alone. That's why we're providing this list of independent contractors for your reference. They can safely install FlexxPoint on your home for you.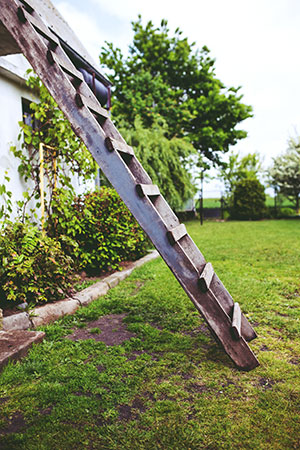 Attention, Contractors!
From the largest companies serving their communities for generations to the smallest just starting their own American dream, we value and appreciate each and every one of our contractors. If you strive to provide your customers with the best quality material, workmanship, service, and value, we would like you to join our team! Just contact us to learn more.


FlexxPoint Contractor Directory
STATE
COMPANY
AREA(s) SERVED
PHONE
EMAIL
CA
Agon Raingutters
Los Angeles
818-809-3811
agonraingutters@yahoo.com
CT
Pompano Services, LLC
Connecticut shoreline
203-469-2683
pompanoservices@gmail.com
year
DE
All About Gutters
Georgetown
302-853-2645
FL
Gutter Covers of North Florida
Jacksonville & surrounding areas
904-465-5026
Home Res Q
Hudson & surrounding areas
727-863-7377
homeresq@gmail.com
GA
Biltmore Roofing
Atlanta
770-906-0465
biltmoreservices@gmail.com
IA
Shawn's Lawn & Handyman Service
South Central Iowa
641-203-4489
stone.shawn1@yahoo.com
ID
Northwest Roof Cleaning
North Idaho
208-777-5333
northwestroofcleaning17@
gmail.com
Ray's Rooftop Moss Removal
Post Falls & surrounding area
208-704-2221
charles.larsen@aol.com
IL
Aluminum Gutter Works
Sullivan
217-254-5828
IN
Complete Home Exterior Cleaning Service
Central & Northern Indiana
& Lower Michigan
574-621-0560
CompleteHomeECS@gmail.com
Platinum Roofing Experts
Fort Wayne & surrounding areas
260-444-1223
matt@
platinumroofingexperts.com
Vanderheyden Eavestrough
Osceola
574-993-1323
getgreatgutters@gmail.com
KS
Mainstream Roofing, LLC
Southwest Kansas
620-474-9512
mainstreamroofing@gmail.com
Midwest Gutter Protector
Kansas City
913-707-4554
midwestgutterprotector@
gmail.com
KY
Heartland ProGutters
Western Kentucky and
surrounding states
270-201-5153
heartlandprogutters@gmail.com
Watertight
Continuous Gutters
Western Kentucky
270-836-9873
watertightgutters@
hotmail.com
MI
Precision Roofing Services
Clinton, Eaton, Ingham Counties
517-393-9386
info@precisionroofingmi.com
NC
KW Remodeling
& Home Improvements
Wake County, Raleigh,
& surrounding areas
919-624-3530
kwremodelinginfo@gmail.com
Triangle Home Detailing
Wake, Durham, Chatham,
& Orange Counties
919-280-7240
info@
trianglehomedetailing.com
NJ
Ambuck Services
New Jersey & Philadelphia
856-879-5530
ambuckservices1@gmail.com
Elijaa Robles
South New Jersey
856-236-6780
robleselijaa@gmail.com
NY
Mr. Joe's Home Improvement
Binghamton
507-349-8573
nicole@mrjoesroofing.com
Rochester Remodeling Pro
Rochester, Syracuse, Buffalo
585-315-3685
rochesterremodelingpro@
gmail.com
OH
Cousins Gutters & Covers
Ravenna
330-622-2816
jstevens25@yahoo.com
Gutter Masters
Mid-Ohio
614-218-3432
info@guttermastersohio.com
GutterWorks LTD
NW Ohio, including
Toledo, Lima, Findlay
419-205-6020
upnorth14@hotmail.com
OK
Apogee Guttering
Oklahoma City
405-315-4311
Hydra-Flo Guttering
Northeast Oklahoma
918-272-4110
derekchute@gmail.com
OR
Alpha Sheet Metal, LLC
Portland metro area and Salem
971-277-9074
brianc@alphasmllc.com
PA
Eco-Clean Property Services
Harrisburg
570-739-7147
angela@ecocleaninpa.com
Robert C. Cressman, Handyman
Lehigh & North Hampton Counties
610-973-4512
robertccressman2016@
gmail.com
TN
Gutter Done Gutter Covers
Knoxville and surrounding area
865-898-5383
gutterdoneguttercovers@
gmail.com
KNK Metal Sales, Inc.
Harrogate
423-869-4261
Tri-Cities Leaf Solutions
Johnson City & surrounding area
423-383-8855
TX
New Vision Exteriors
Texas Panhandle
806-517-0533
brock@
newvisionexteriors.com
VA
Top Stream Exterior
James City, Gloucester Counties,
& Hampton Roads
757-892-4621
topstreamwash@gmail.com
VT
Gutter Solutions, LLC
Vermont
802-323-2814
gutterpro1987@gmail.com
Neathawk Seamless Gutters
Stamford
413-449-3311
neathawk.1@netzero.net
WI
Attention to Detail
Fox Valley—
Green Bay to Oshkosh
920-815-3255
chris@atdwindowclaning.com
Cover Your Gutters
Southeast Wisconsin
414-313-1230
rjleder@yahoo.com
Lindsey Exteriors
Waukesha County
262-894-5888
riversky@gmail.com
TIPLOK Home Services
West side of Madison,
Middleton
608-233-6936
cruisediver@aol.com
WV
Gutter Done
Wheeling & surrounding area
304-715-3262
chris.m@
neighborhoodroofinginc.com